Für die Filterung wurden keine Ergebnisse gefunden!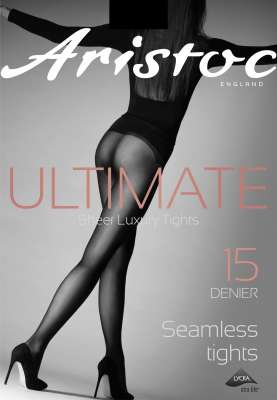 Aristoc - 10 denier Konečný Matt Bodyshaper punčocháče
Aristoc Ultimate 15 denier seamless tight - The Ultimate in sheer matt luxury, these tights give you a beautifully flawless sheer look on leg. They have a deep, beautifully soft and comfortable waistband which is attached to the tights, not knitted as part of them - this means that there is no unsightly centre seam, so you don't have to worry about it showing through your...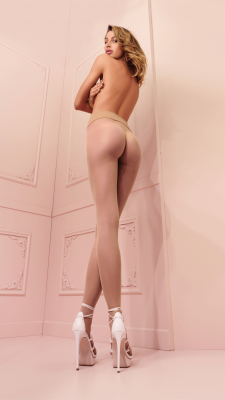 Trasparenze - Sheer do pasu bezešvých pun?ochových kalhot Claudia
Comfortable sheer to waist tights, completely seamless, 20 denier 73% polyamide, 27% elastane Available sizes: 1/XS, 2/S, 3/M, 4/L Available colours: Made in Italy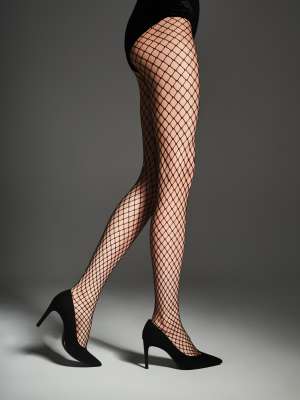 Fiore Greta - Klasické síťované punčocháče
Elegant fishnet tights, seamless body, sheer to waist. Available in various colors and sizes. 80% polyamide, 18% elastane, 2% cotton Available sizes: 2/S, 3/M, 4/L Available colours: black - stronger structure - invisible reinforced toes - size 2/S - size 3/, 4/L Made in EU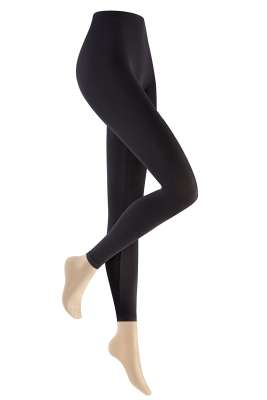 Hudson - Teplé zimní neprůhledné legíny Cover 300
Seamless leggings - comfortable leggings with a perfect opaque look. opaque and matt flat seam without gusset and seams on the derrière comfortable top with soft band soft bottom band 93% polyamide, 7% elastane Available sizes: 36-40 (XS/S), 38-42 (S/M), 40-44 (M/L), 42-46 (L/XL) Available colours: German product!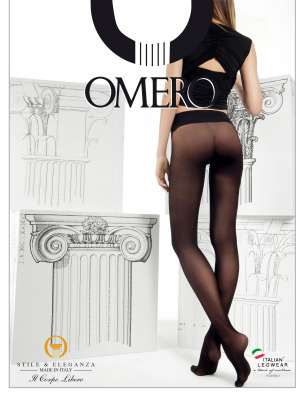 Omero Divina - Sheer k pasu bezešvé punčochové kalhoty s komfortním opaskem
Sheer to waist seamless tights with comfortable waistband, 20 denier. Totally invisible under the most close-fitting outfits, they give perfect finish and light up the skin while hiding any imperfections. 76% polyamide, 24% elastane Available sizes: S, M, L Available colours: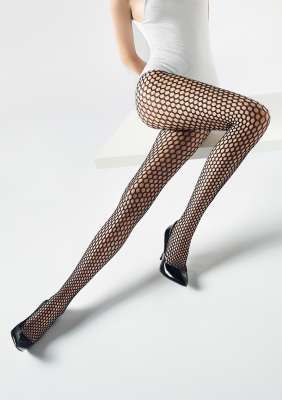 Marilyn Charly - Trendy síťované punčocháče s bezproblémovou tělo
Sheer to waist fishnet tights with seamless body, very comfortable to wear, 20 denier. 80% polyamide, 20% elastane Available colours: black Size 1/2 (S/M) 3/4 (M/L) Height (cm) 140-165 165-178 Hips (cm) 88-102 90-120 Made in EU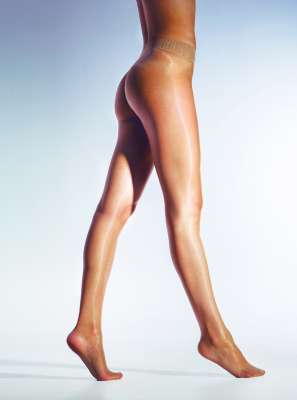 Cecilia de Rafael Sevilla Libero - Lesk bezešvé punčochové kalhoty s elegantním opaskem
Comfortable gloss sheer to waist tights, completely seamless, with elegant waistband, 15 denier With our new Libero arrives the latest technology. Seamless tights, which lets you enjoy a refreshing and comfortable feeling, using an exclusive mixture of yarns, called Sevilla, a composition that provides a maximum strength and resistance. Libero - shiny freedom for your legs....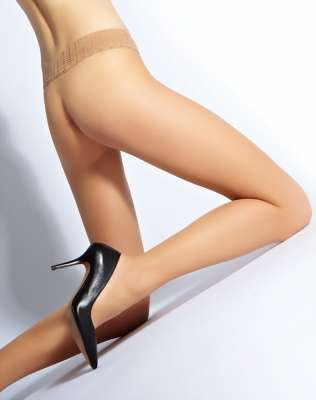 Cecilia de Rafael - Pohodlné bezešvé bokové punčocháče slečno 20
Comfortable sheer to waist tights, completely seamless, 20 denier 76% polyamide, 24% elastane Available colours: black, brown, nude, grey Size 1 /XS 2/S 3/M 4/L Height (cm) 145-155 155-165 165-175 175-185 Weight (kg) 45-55 52-62 62-72 72-82 Made in Italy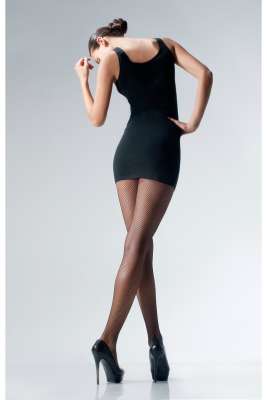 Cecilia de Rafael - Pohodlné bezešvé síťované punčocháče Rettem
Comfortable sheer to waist fishnet tights, seamless, 20 denier. 80% polyamide, 20% elastane Available colours: black, nude, blue, red, old rose Size S/M M/L Height (cm) 145-172 170-188 Weight (kg) 45-70 65-85 Made in Italy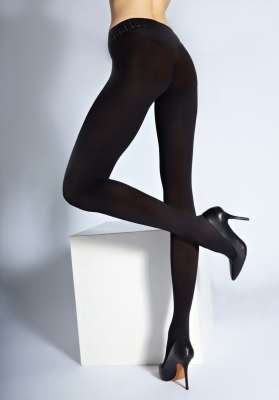 Cecilia de Rafael - Pohodlné bezešvé neprůhledné punčocháče bederní slečno 60
Comfortable opaque hipster tights, completely seamless, with elegant waistband, 60 denier. 93% polyamide, 7% elastane Available colours: black, brown Size 1/XS 2/S 3/M 4/L Height (cm) 145-155 155-165 165-175 175-185 Weight (kg) 45-55 52-62 62-72 72-82 Made in Italy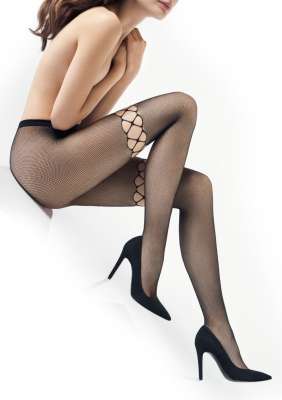 Marilyn Charly - Trendy síťované punčocháče s bezproblémovou tělo
Sheer to waist fishnet tights with seamless body, very comfortable to wear, 20 denier. 90% polyamide, 10% elastane Available colours: black, nude Size 1/2 (S/M) 3/4 (M/L) Height (cm) 140-165 165-178 Hips (cm) 88-102 90-120 Made in EU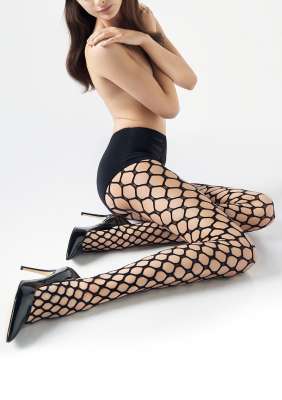 Marilyn Charly - Trendy síťované punčocháče s bezproblémovou tělo
Sheer to waist fishnet tights with seamless body, very comfortable to wear, 20 denier. 90% polyamide, 10% elastane Available colours: black Size 1/2 (S/M) 3/4 (M/L) Height (cm) 140-165 165-178 Hips (cm) 88-102 90-120 Made in EU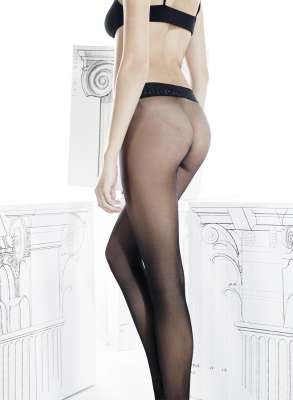 Omero - Sheer k pasu bezešvé punčochové kalhoty s ozdobným pásový Sense
Sheer to waist seamless tights with decorative waistband, 20 denier. Totally invisible under the most close-fitting outfits, they give perfect finish and light up the skin while hiding any imperfections. 76% polyamide, 24% elastane Available sizes: S, M, L Available colours: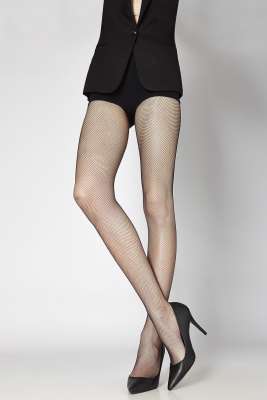 Cecilia de Rafael - Pohodlné bezešvé síťované punčocháče Micro Red
Comfortable sheer to waist fishnet tights, seamless, 53 denier. 78% polyamide, 22% elastane Available colours: black, nude Size S/M M/L Height (cm) 145-172 170-188 Weight (kg) 45-70 65-85 Made in Italy